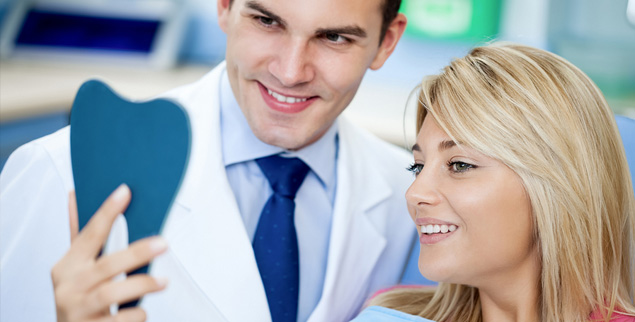 Westchester Family Dentistry
Looking for a dentist you can trust with the dental needs of your whole family?
Westchester family dentistry provides comprehensive dental care for your entire family. We know that strong, healthy teeth are vitally important to everyone's health, no matter what their age. As parents, we also understand that running from one dental specialist to another can be a challenge when you have a busy family to take care of.
Why do so many Westchester families choose Dr. Aiello for complete family care?
Dr. Aiello is a compassionate professional has been practicing family and adult dentistry for years. His goal is to work towards achieving optimal dental health for everyone in your family, from infants to seniors.  At each stage of your life there are specific dental concerns that need to be addressed, and Westchester family dentistry can provide exactly the specialized care you need.
Seeing patients from a very young age also permits us to develop an in-depth oral health history. This valuable information forms the basis for future treatments, allowing us to provide truly comprehensive oral health care. 
Dental Care for Children
From the moment your children step into our office, they will feel welcome and comfortable. Our professional team is sensitive to the needs of all our patients. But we are especially proud of our ability to cater to our youngest patients. Your kids will be delighted to find out that they can relax while watching TV or even listening to their own music! Most importantly, we know that making a positive impression on them during their first few visits will help motivate them to be diligent about their future dental care.
---
What kind of services does Aiello Dental Excellence offer?
There is growing concern about the presence of mercury in dental fillings and the effect that it has on our overall health. You can be confident of the health of your family when you bring them to our completely mercury-free office.
As a specialist in comprehensive dentistry, we are pleased to also offer a wide variety of other dental treatments to ensure your family's oral health: 
Mercury-free fillings
Dental Cleanings
Dentures
Dental Implants
Root Canals
Sealants and Fluoride treatment
Periodontal treatment
Sedation Dentistry
State of the Art Technology
At Westchester family dental we use only the latest technology to provide your family with the best care available. Low-radiation digital x-rays keep your family safe and our non-invasive periodontal laser therapy is not only pain-free but actually helps promote the re-growth of healthy gum tissue.
Read more about the services we offer in family and adult dentistry: