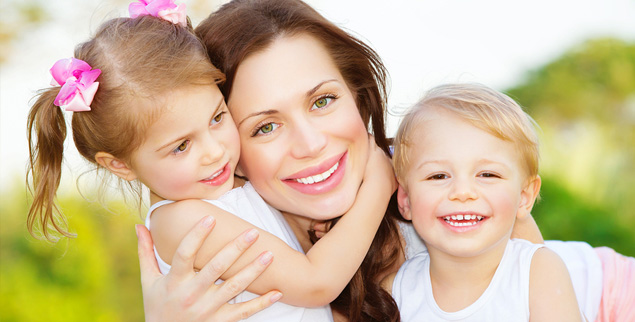 I have to admit that I have a big issue with going to the dentist. I'm scared senseless but after finding Dr. Aiello, he is the ONLY dentist I will see. Even when my husbands insurance changed, I refused to see anyone else. Dr. Aiello has made me always feel at home and very comfortable. Would definitely recommend, especially for someone with "dental anxiety" like my.
Angela M
Dr. Aiello is the greatest dentist ever. Not only does he take his time he is very concerned with his patients. Thank you for everything!
Anthony R
Simply put you are the best dentist ever. Thank you for everything!
Anthony R.
Staff is always pleasant and accommodating, as is Dr Aiello. Both Dr Aiello & Kay provide excellent patient education which is appreciated and necessary for me. The staff is great with allaying my fears & anxiety re: dental work. Why would I go to anyone else?
Carol M
They took my dental fears seriously and went out of their way to make me comfortable and pain-free so I could receive the healthcare I needed. They're great!
Cleva W
I have been a patient in this office for 27 years. I would go nowhere else. His dentistry is and always has been on the cutting edge. He is always up on the latest techniques and most importantly he provides painless care! He is my family dentist as well as the dentist I recommend to my friends. Dr. Aiello and his staff are the best.
Heidi K
I have had the good fortune of being a patient of Dr. Scotty for over 30 years. He has taken personal care of both of my parents as well as my wife. They are all in that dental office in the sky, but God continually asks them when they smile brightly, "Was Scotty Aiello your dentist?" God knows quality. When Jessica needed emergency help, Scotty was there. He always makes you feel like you're his only patient. Thanks Scotty for taking special care of my baby.
John G
Go here! It is great! I am a coward but they know how to handle even ME!
Judy S.
This is the kind of dentistry for me: painless, quick, and no surprises.
Kevin F
An emergency procedure handled promptly from beginning to end by a wonderful professional staff. Can't say enough about Dr. Aiello and the level of care he provides in all circumstances.
Louis O
The thing I like most about Dr. Aiello is he and Amber convinced me to get lumineers and it was the best decision I ever made!
Marvin
I am very pleased with my two visits to Dr. Aiello office, Everyone is smiling (which is contagious), friend and professional. The workmanship is wonderful. I just had a great experience. :)
Melody C
I have been coming here for years. They do a great job I would not trust any other Dentist
Mike S
I know Dr Aiello for 10 years.
Our Patient's Testimonial
I always receive the best treatment and have such a nice time with the hygienists and Dr. Aiello. Makes it fun to go to a dentist for once! :)
Raecel M
As always, the service at Dr. Aiello's office was top-notch! Always very satisfied with Dr. Aiello and his staff. Have been going to this great doctor for over 35 years and am always pleased. Dr. Aiello is the "GREATEST!"
Sandy A
I learned more about my teeth during this one visit than any dentist visit i have ever had. The staff seems warm, they have a sense of humor and know what they're doing. I will be back.
Valerie B
It's always a pleasure like visiting friends you haven't seen for a short while. Friendly competent work and my teeth are even smiling.
Wayne L
I had a wonderful experience at this office.
Wonderful experience