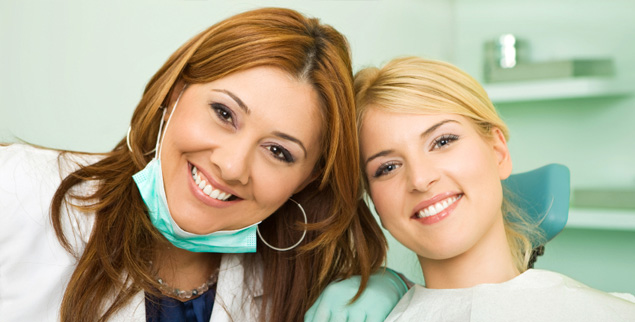 Cosmetic Dentistry Chicago
Start Smiling Again with Chicago Cosmetic Dentistry Services
Aiello Dental Excellence offers Chicago residents the convenience of comprehensive cosmetic dentistry services in our office. Cosmetic Dentistry includes a wide variety of solutions that enhance your smile and protect your oral health. We offer cosmetic dental options ranging from teeth whitening to dental veneers. Cosmetic dentistry can not only dramatically improve your smile and dental health, but we believe that stunning smiles should also be healthy and functional.
Whether you're a Chicago resident in need of a full smile makeover or are just looking for a quick teeth whitening treatment, Aiello Dental Excellence has the cosmetic dental solution you desire.
We know that each patient has unique needs, so we listen closely to your questions and concerns to make sure that we develop a cosmetic treatment plan that meets your expectations. We want you to leave our office with a smile that makes you proud and boosts your self-confidence. Our team will work with you to make sure that you get exactly the results you desire that fit your lifestyle and budget.
Chicago cosmetic dentistry helps you obtain the beautiful teeth you've always wanted, no matter what the current state of your smile.
We provide our patients with cosmetic solutions ranging from simple custom teeth whitening to full mouth rehabilitation. Our professional team believes that cosmetic dentistry should not only improve the appearance of your smile but enhance your health as well. We use innovative cosmetic solutions to optimize your dental health and give you a sparkling smile.
The Chicago cosmetic dentist office helps make beautiful smiles a reality for our patients.
We use a variety of cosmetic dentistry options that make a perfect smile easily attainable for Chicago residents. A great smile can increase your self-esteem and confidence, but we know that preserving the health of your natural teeth is equally important. We offer cosmetic treatments ranging from teeth whitening to cosmetic bonding by using state-of-the-art treatment. Learn more about your choices by contacting our Chicago cosmetic dentist office.
---
Additional information about Chicago, IL
Chicago, IL Zip Codes: 60007, 60018, 60068, 60106, 60131, 60176, 60601, 60602, 60603, 60604, 60605, 60606, 60607, 60608, 60609, 60610, 60611, 60612, 60613, 60614, 60615, 60616, 60617, 60618, 60619, 60620, 60621, 60622, 60623, 60624, 60625, 60626, 60628, 60629, 60630, 60631, 60632, 60633, 60634, 60636, 60637, 60638, 60639, 60640, 60641, 60642, 60643, 60644, 60645, 60646, 60647, 60649, 60651, 60652, 60653, 60654, 60655, 60656, 60657, 60659, 60660, 60661, 60706, 60707, 60714, 60804, 60827
---
Request Appointment
If you would like to request an appointment please call (708) 345-3440 or fill out the form below.
"*" indicates required fields