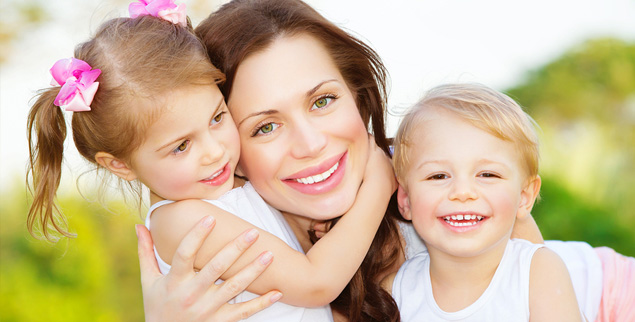 Westchester Lumineers Dentist
Are you less than thrilled with the appearance of your teeth?
The Westchester Lumineers dentist can transform your smile!
The great news is that there are so many options in cosmetic dentistry that there is simply no reason to be unhappy with your smile. Lumineers® are one cosmetic dental treatment that can truly transform the appearance of your smile in only two office visits with no drilling or pain.
What are Lumineers® ?
Lumineers® are ultra-thin shells made of Cerinate® porcelain that are custom crafted to fit over your natural teeth. When used in cosmetic dental treatments, porcelain is an exceptionally strong material. Equally important, the appearance of porcelain is similar to that of natural teeth and can be matched by your Westchester Lumineers dentist to the shade that is just right for you. The result is a luminous, natural-looking smile.
Lumineers® can be used to conceal a number of cosmetic dental problems:
Chipped or broken teeth
Gaps and uneven spaces between teeth
Severely stained or discolored teeth
Unattractive crowns and restorations
What are the benefits of choosing Lumineers®?
There are numerous advantages to using Lumineers® to perfect your smile. If you are one of many dental patients who panics at the thought of going to the dentist, Lumineers® offer a simple, pain-free alternative to other cosmetic dental treatments. Other advantages of Lumineers® are:
No painful injections or discomfort
No drilling or alteration of healthy tooth structure
Can be placed in only two dental visits
LUMINEERS® can easily be used to perfect just one or two teeth
Treatment is completely reversible
Lumineers® are indeed a beautiful and durable option for creating a dazzling smile. But they can also correct problems that lead to other oral health issues. For instance, we may determine that you have a problem with your dental bite. Lumineers® can also help to correct this problem by reshaping your teeth to perfect your bite eliminating more serious problems like TMJ.