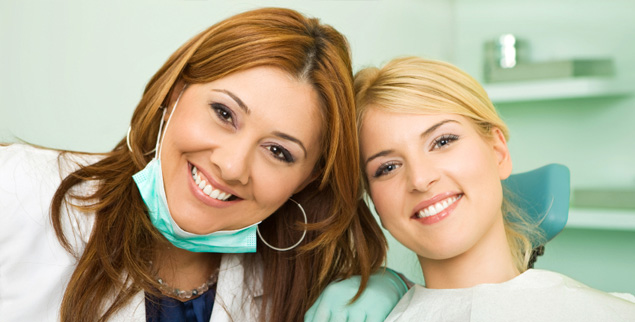 Westchester Cosmetic Veneers Dentist
Custom-crafted veneers will give you the smile of your dreams!
Veneers are ultra-thin layers of porcelain that are permanently bonded to the surface of your natural teeth. Porcelain veneers correct a number of cosmetic issues and beautifully transform the appearance of your smile.
What kind of problems do porcelain veneers correct?
The Westchester cosmetic veneers dentist creates natural-looking veneers that can:
Create a bright, white uniform smile
Alter the appearance of crooked teeth
Mask teeth that are chipped or worn
Cover severely stained or discolored teeth
Correct the appearance of teeth that are irregular in shape and size
Cover large gaps and space between teeth
Work as an alternative to dental crowns
Will my new veneers look natural?
Every beautiful smile is unique, and a bright, natural smile speaks volumes before you even say a word. The Westchester cosmetic veneers dentist works closely with you to make sure that the end result cosmetically enhances your smile, but also maintains the qualities that make your smile so uniquely "you."
Porcelain veneers are:
Carefully color-matched to blend naturally with your teeth
Crafted and shaped to enhance your smile and your overall appearance
Sized to give you a smile that is natural and well-proportioned
How are porcelain veneers placed?
In most cases, porcelain veneers can be easily placed in two visits. Most patients do not require anesthesia since only the surface of the teeth are lightly buffed and shaped to provide a perfect fit. The Westchester porcelain veneers dentist then takes impressions of your teeth and works with you to choose an appropriate color that looks completely natural and complements your smile.
When you arrive for your second visit we will cleanse the tooth with a solution that ensures a durable bond with the veneers. The veneers are then bonded to the surface of your teeth, and a special light is used to cure and harden the cement and finish the process.
How long will my veneers last?
Veneers are considered to be permanent but, like most dental restorations, may need to be replaced. With proper care and regularly dental visits, your new porcelain veneers will have you smiling confidently for many years.